Hey, it's time for another figure review.



This time we have the original Asuka and Rei from Evangelion Pinky Street figures.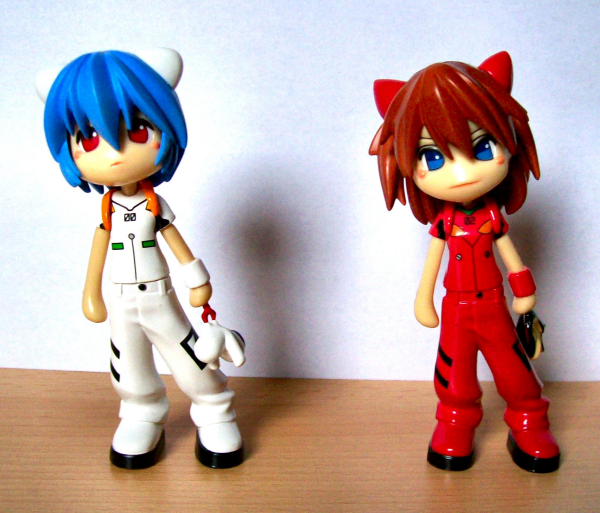 They come in a double pack, so you get two figures at once. Unlike the other two figures of them I reviewed, these are just repaints of already existing Pinky Street figures to simply make them look kind of like Rei and Asuka. Most notably are the bigger eyes on these two. And of course they're not really wearing their plug suits, but rather some kind of raver version.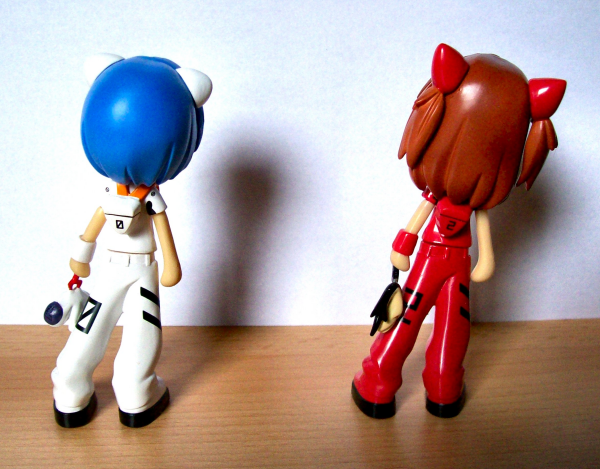 These figures also both lean to the side, whereas all my other Pinky Street figures stand straight. Both figures come with a little backpack with their EVA number on it. Each one also has an accessory for their hand. Rei has a little Lilith on a Longinus spear and Asuka has a procto knife with what I can only guess is an angel (seriously, it's a misshaped blob, I really can't tell what it is).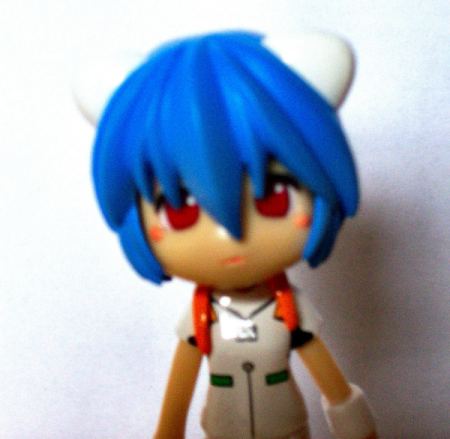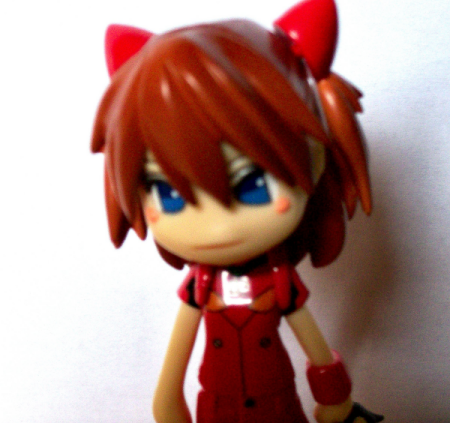 (Sorry for the fuzziness) Not really as good as the previous figures of them I reviewed, but they are still cute and clearly identifiable as Rei and Asuka. And as a double pack, the price was okay too (I paid around 20 € for mine).