This time we look at something different, a Fireball Drossel gashapon. Fireball Drossel is a series of cute little shorts about a robot girl called Drossel and her servant Gedächtnis. Here's the first one:





Here we have Drossel (which is German for thrush), who is the main character.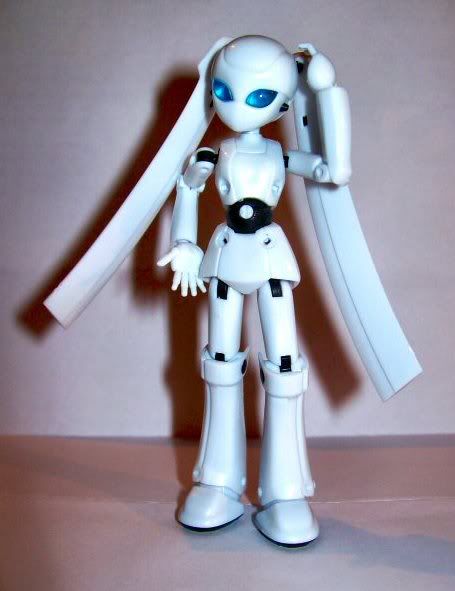 The figure is nicely detailed and very posable due to its many joints. And all that while being just 8,5 cm (or 3,3 inches) tall.

Standing: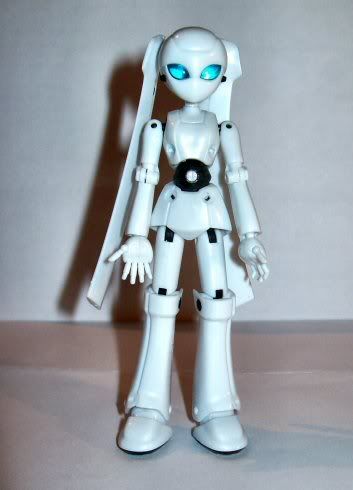 Sitting: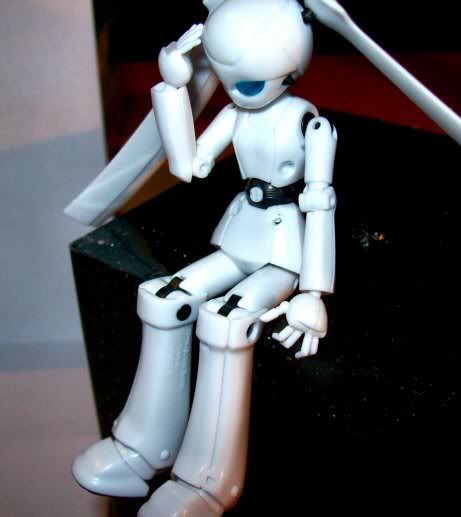 Balancing: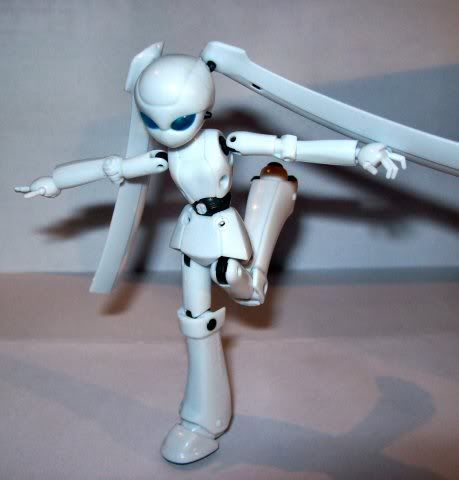 Yes, the figure can stand on one leg, albeit a bit wobbly.

Stretching: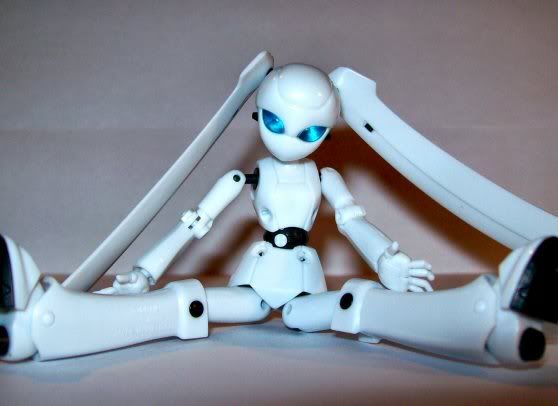 Even her fingers can be moved to some extend: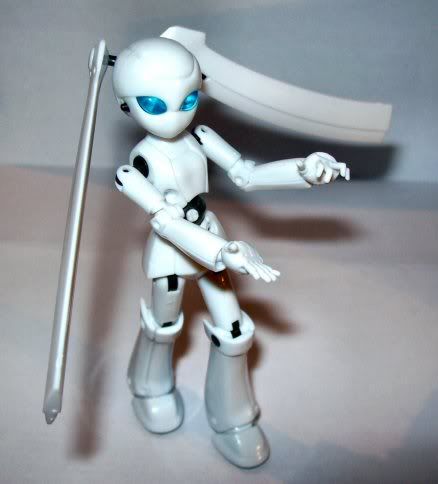 Definitely one of the nicest Gashapon I've ever seen. I wish more were that posable and looked so much like the show they came from.

See ya.