I know it seems like I never review much else, but right now it's hard for me to find figures of series I like that aren't EVA or maybe Dragon Ball. So let's get started.

First up, a Rei figure.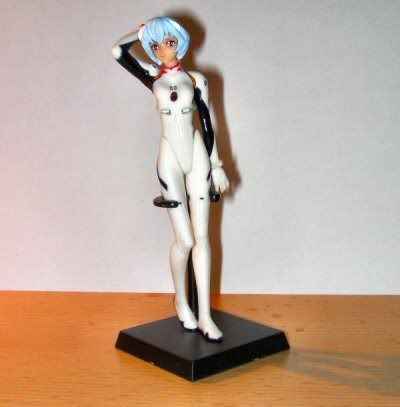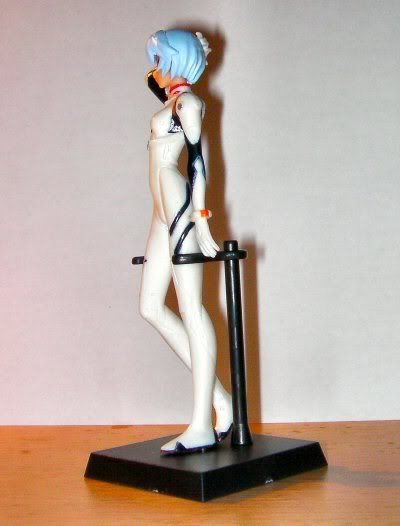 This figure of Rei in her plug suit comes with a black stand and something to secure her, but you don't really need that, she stands fine without it. I only attached it, because I didn't want to throw it away or store it somewhere.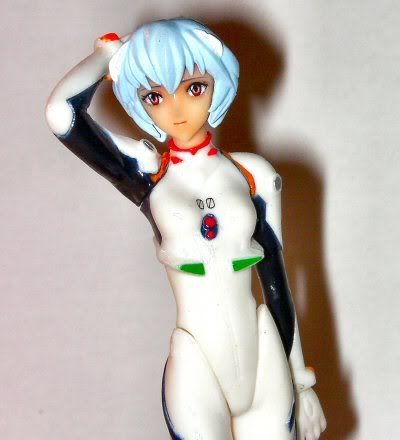 The paint job is decent, but nothing overwhelming.

Next up, Asuka in her school uniform.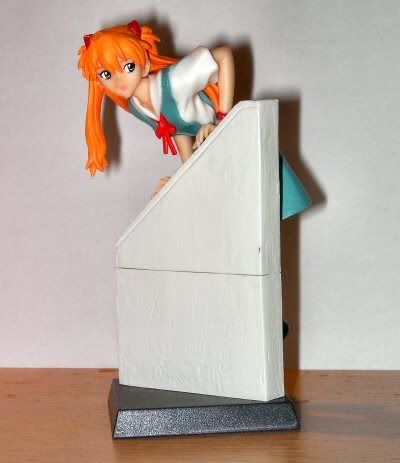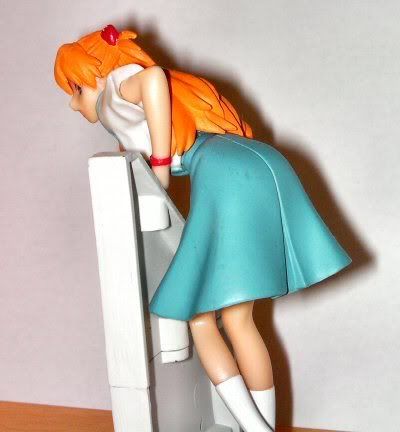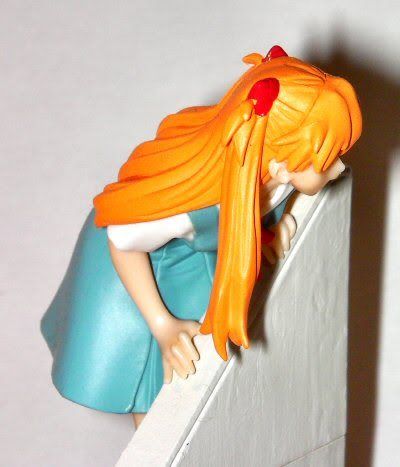 This figure comes with a little wall that Asuka leans over. Pro: it gives the character something to do instead of just standing there. Con: it obscures the lower half of her body, depending on how you place her. Sure, you could pose her sideways, but then you couldn't see her face as well, not to mention the backside of the wall looks like crap.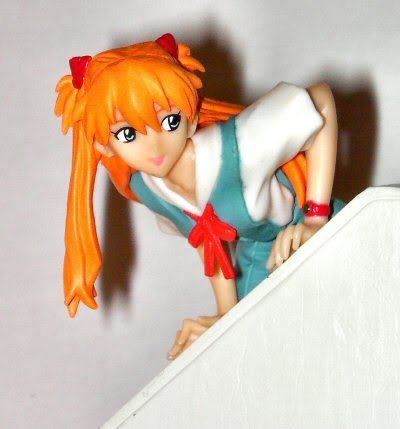 Good, simple paint job on this figure, but her hair is awfully orange, almost blindingly so.

I also have a chibi figure of Asuka, this time in her plug suit.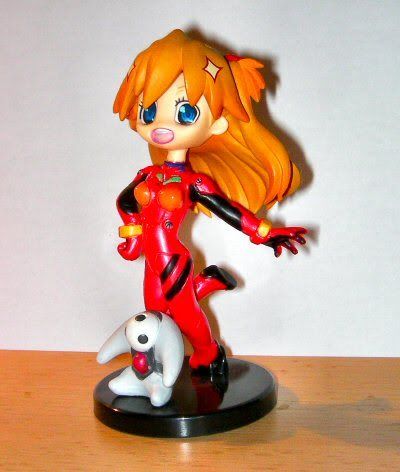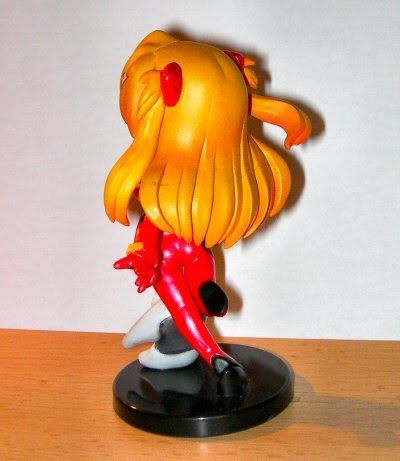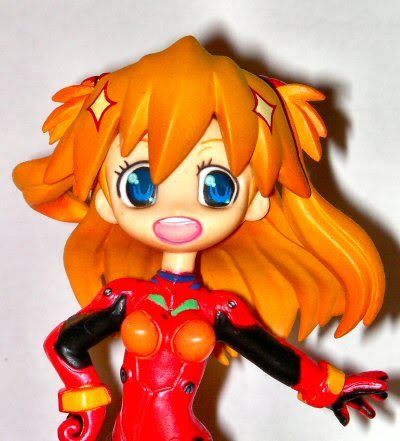 I really like the sculpting of her hair and the pose, and also the coloring. Her face on the other hand I don't like, I think it's the way the mouth looks and the long neck, that make her appear kinda creepy instead of cute. What it cute though is the little chibi Israfel (I think it's him) at her feet. Also her head is movable, but since her hair is so heavy, some poses don't hold and her head just tilts back again.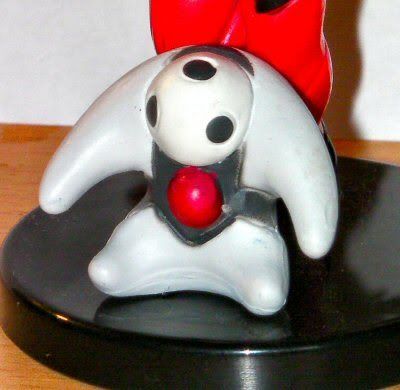 And the last two figures are of Kaworu. First the chibi one.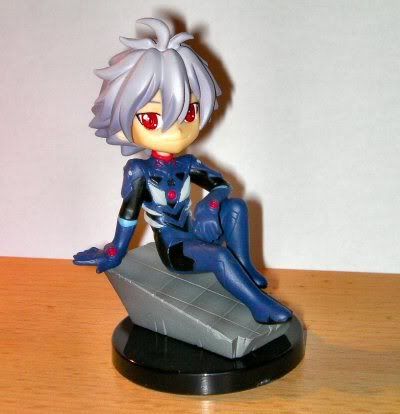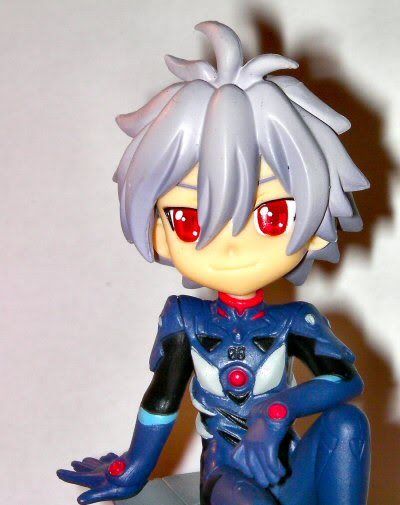 See, this is how you make a cute chibi figure. His face is adorable, the paint job is good and he isn't just standing there looking at you, but sitting on a slab of floor. Also, his head is movable too, but unlike Asuka's up there it stays in position.

And the last figure.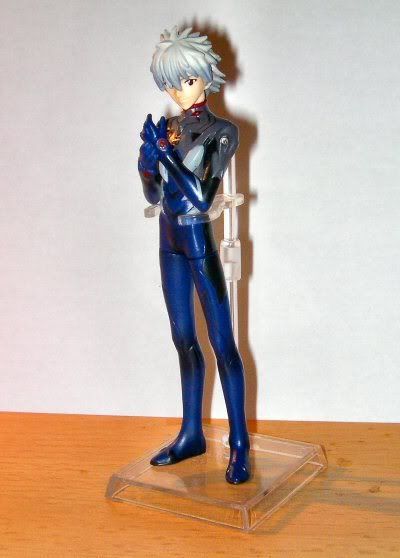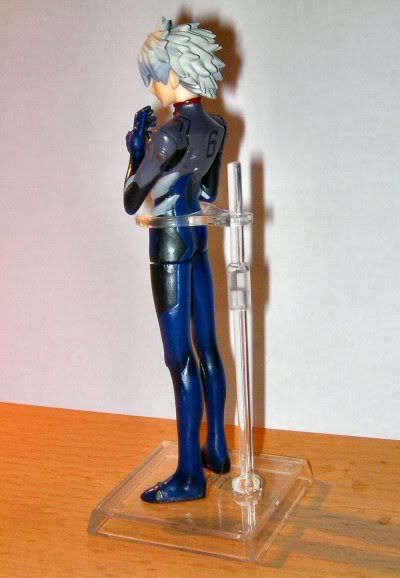 Similar to the Rei figure, but with a clear stand instead of a black one. I prefer Kaworu's pose here since it looks more natural and less like a photo shoot pose.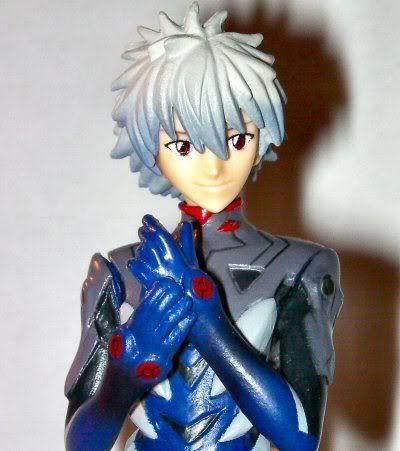 Nice paint job again, around the same level as the one on Rei. But I prefer the way the legs are attached to the Rei figure since there isn't such an obvious gap there and it looks more like the seams of her plug suit.