I'm not quite sure, if that counts for all anime or only anime when I already knew what anime actually was. Anyway, I'll just take both.

My very first anime from my childhood: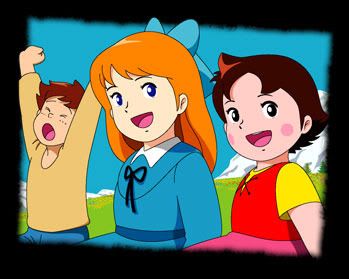 Heidi, Girl of the Alps is based on the novel by Johanna Spyri and became the very first series of what would later become the World Masterpiece Theather (WMT for short). It's about a little girl called Heidi, who goes to live in the Alps with her grandfather and later goes to Frankfurt to become the play mate of a sick girl called Klara.
This show is a cult classic in Germany, pretty much every one I know saw this one as a child in some form.

Here you can see the German opening and ending for the show:



Now onto the first anime I saw after I actually learned what anime is.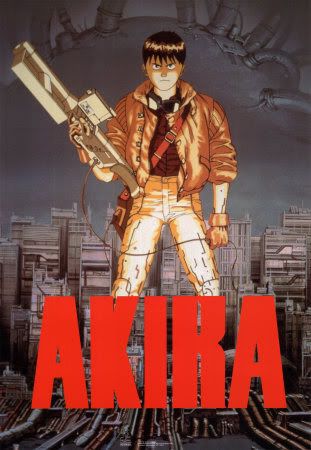 Yup, another cult classic. I don't think I need to summerize what this movie is about, do I? But I will say that I do like the manga better, but I totally get why they changed things for the movie. To adapt the whole manga, it would need a tv series or at least an OVA. So I'll leave you with a rousing rendition of "Tetsuoooo!" "Kanedaaaaa!".



The List

Day 1 - Very first anime
Day 2 - Favorite anime you've watched so far
Day 3 - Your anime crush
Day 4 - Anime you're ashamed you enjoyed
Day 5 - Anime character you feel you are most like (or wish you were)
Day 6 - Most annoying anime character
Day 7 - Favorite anime couple
Day 8 - Most epic scene ever
Day 9 - Saddest anime scene
Day 10 - Favorite slice of life anime
Day 11 - Favorite mech series
Day 12 - An ecchi picture from your favorite series
Day 13 - Cosplay of your 'waifu' or husbando'
Day 14 - Current (or most recent) anime wallpaper
Day 15 - Post a cute Neko-girl
Day 16 - Post a kigurumi cosplay of your favorite anime character
Day 17 - Favorite tsundere
Day 18 - Something moe
Day 19 - Mandatory swimsuit post
Day 20 - Favorite shoujo anime
Day 21 - Best yandere character
Day 22 - Favorite boy's love couple (or yuri couple, if you don't like that sort of thing)
Day 23 - Anime you think had the best, or most intriguing art
Day 24 - Favorite anime hero or heroine
Day 25 - Best anime villain
Day 26 - Your favorite harem anime
Day 27 - Favorite anime opening theme song
Day 28 - Favorite pokemon
Day 29 - Favorite school uniform
Day 30 - Favorite anime ending theme