I have never been actually ashamed of what I enjoy. You like what you like, you know? As long as you're aware that some things you enjoy aren't actually good. Which brings me to this entry, where I present you an anime that I really like but also know isn't very good when it comes down to it.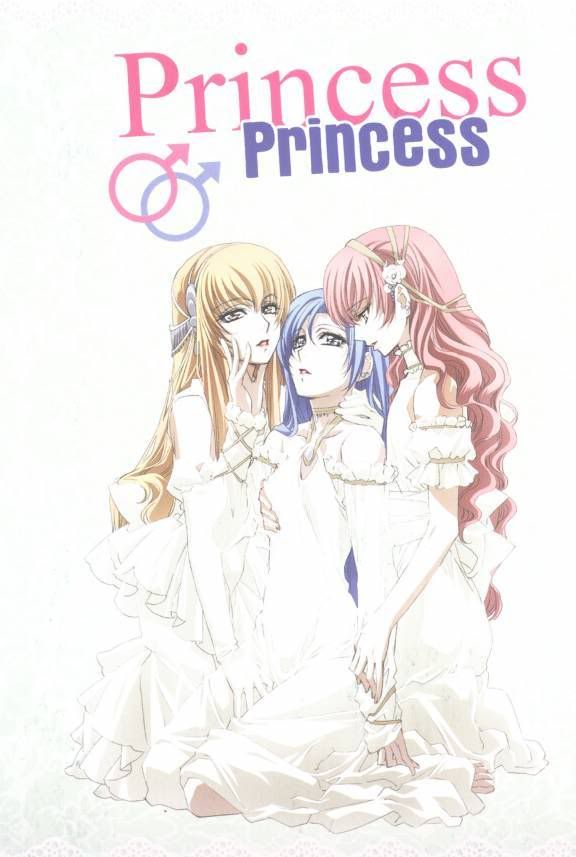 Yup, Princess Princess (also known as Puri Puri by fans). Why isn't it really good? Well, for starters the premise of the show is kinda ridiculous. Tohru Kuno enrolls is a prestigious all-boys-school after the year has already started. When he gets there he is told that the prettiest freshmen have to dress as girls (called Princesses, hence the title) to make the school a prettier and more balanced place (by basically making the student body forget that the school is a sausage fest).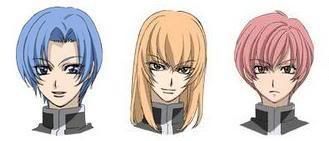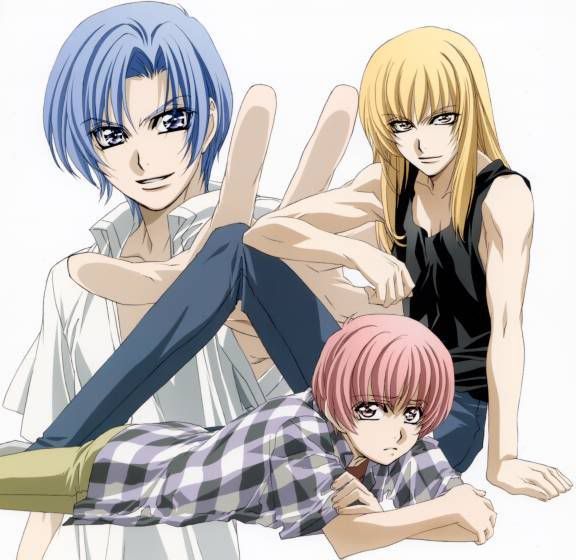 Yes, those girls up there are all boys in drag. First he doesn't want to, but eagerly agrees once he's been told the perks (free uniform and school supplies, meal coupons and the chance to make some extra money by posing for photos).
His partners are Yuujiro (the blond one), who does the job as he considers it an honor to be chosen and a duty that shouldn't be refused. The last one is Mikoto (the pink haired one), who is pretty much forced to do this against his will, but later reluctantly agrees but more for the sake of the other two. Their job mostly consists of cheering up the other students about the fact that there are no girls around and to cheer on the various school clubs.
So yeah, pretty silly premise. The show is pretty much nothing but an excuse but to dress pretty boys as pretty girls and put them in gothic lolita clothes.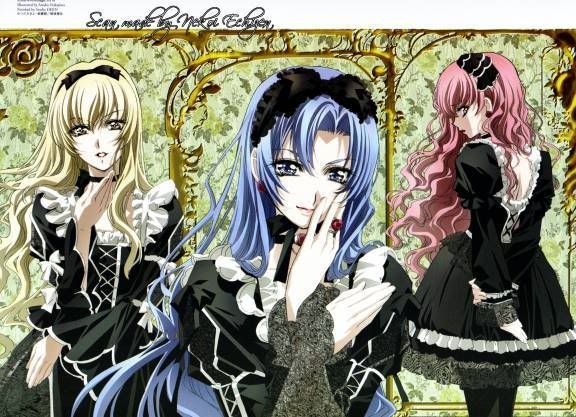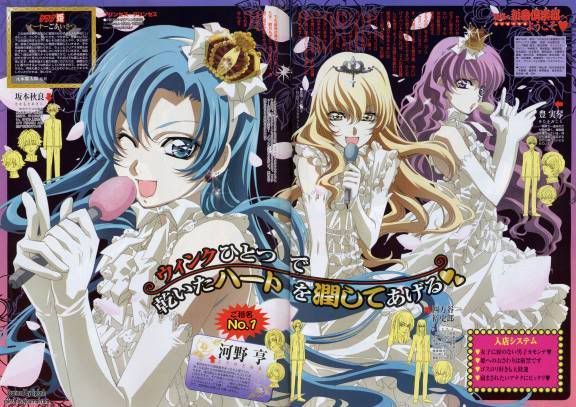 The animation is nothing to write home about either. Lots of still frames, people just standing around talking, camera pans to give the illusion of movement and so on. I also wish the color scheme wasn't as pastel colored and bright as it ends up being.
Same can be said for the soundtrack, which does it's job but absolutely nothing more. Not terrible, but nothing to write home about either.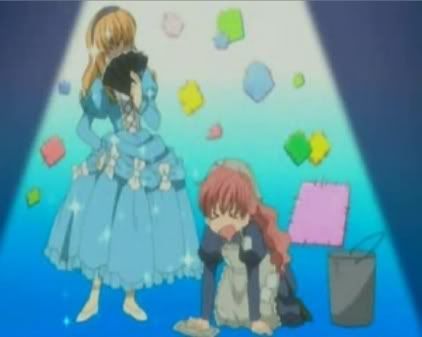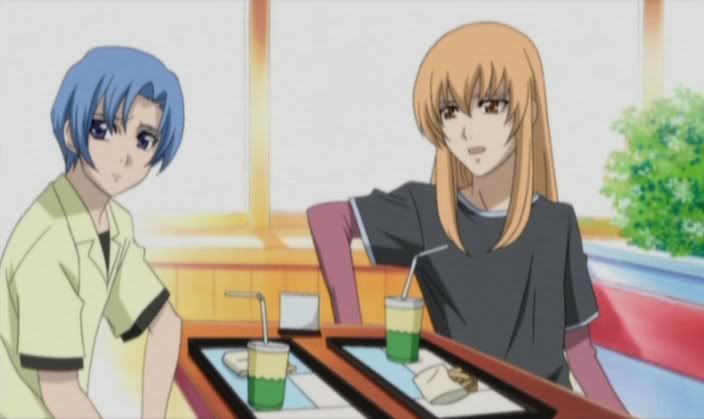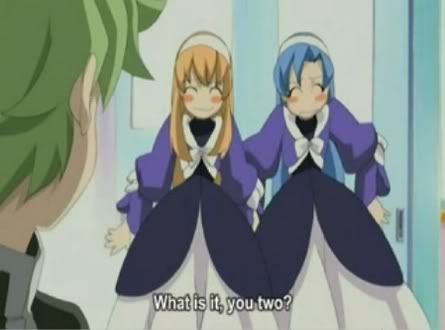 So why do I like this show? Because of the characters and the humour. The characters are very likable, despite their sometimes weird behaviour. You root for them to solve their personal dilemmas (each one of the trio has their own) and you watch them become friends. And while there are sometimes dramatic scenes, there is never melodrama and in the end it all works out for the best. And sometimes I just need a little feel good anime and this is it.
Oh, and of course there's the subtext: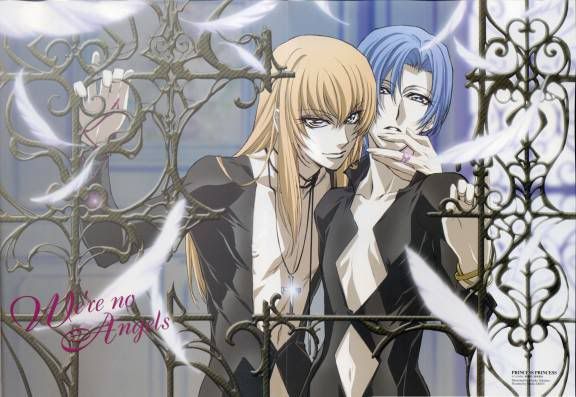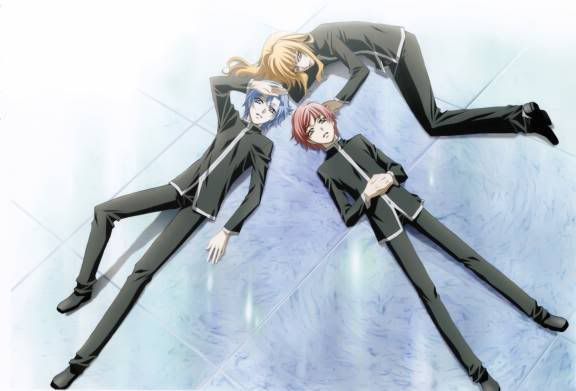 (Seriously, the ending seems to be nothing but fodder for yaoi fanfiction.) So, if you like that sort of thing, maybe you could give the show a try. But don't expect anything earth-shattering or deep.


The opening


The ending: