Warning, very image heavy.



After some contemplation I finally managed to pick one: Utena/Anthy from Revolutionary Girl Utena (my second pick was Van/Hitomi from Visions of Escaflowne).

I admit, not much happens in canon (there's way more in the movie) and it's definitely not the healthiest relationship, but I like it anyway. Utena just clicks more with Anthy than with any of the guys and it's Anthy's love for Utena that manages to break the endless circle she was trapped in.
With that said, have some pictures: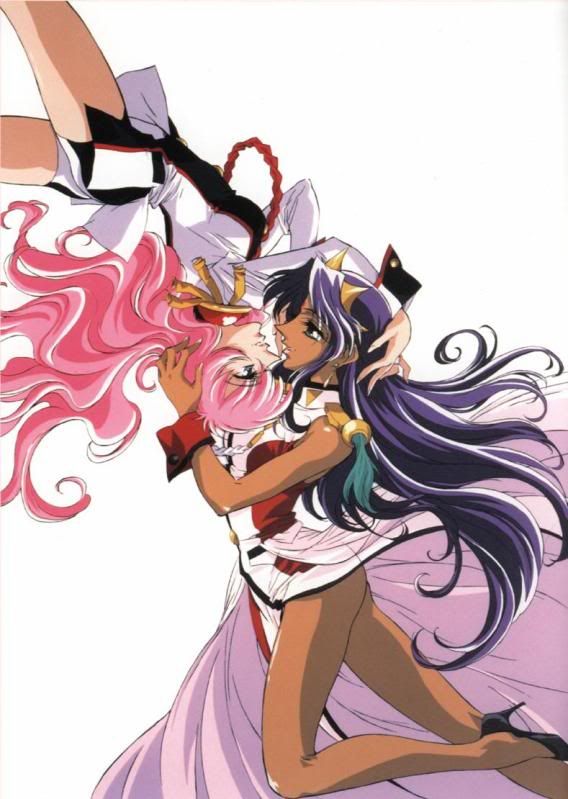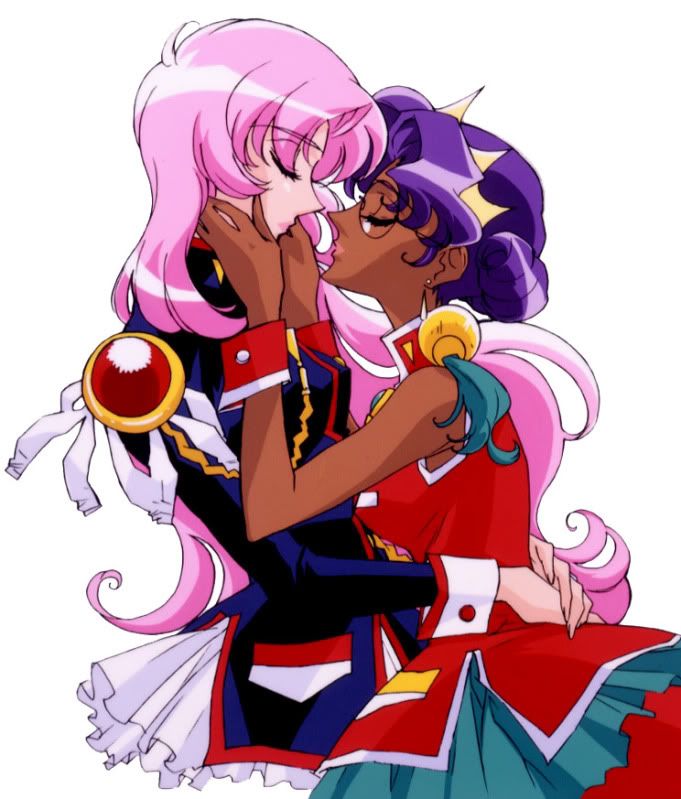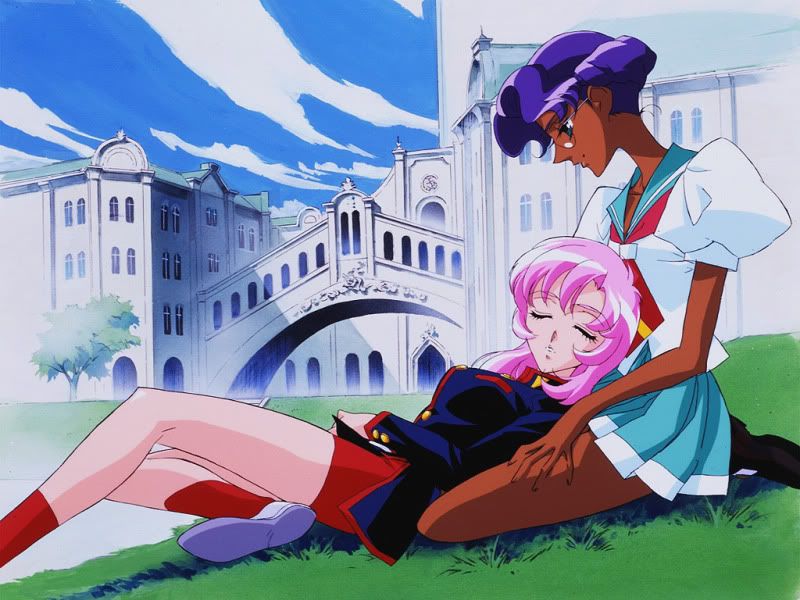 I like how comfortable they look in this picture.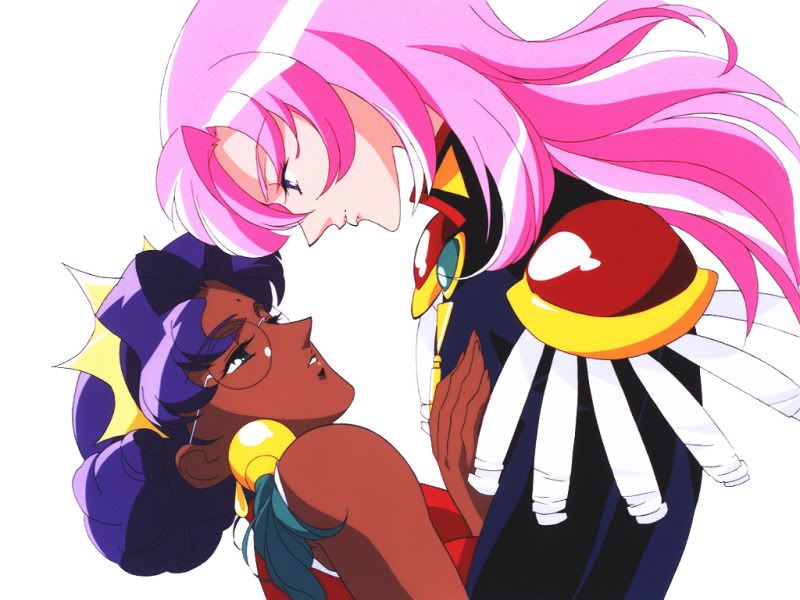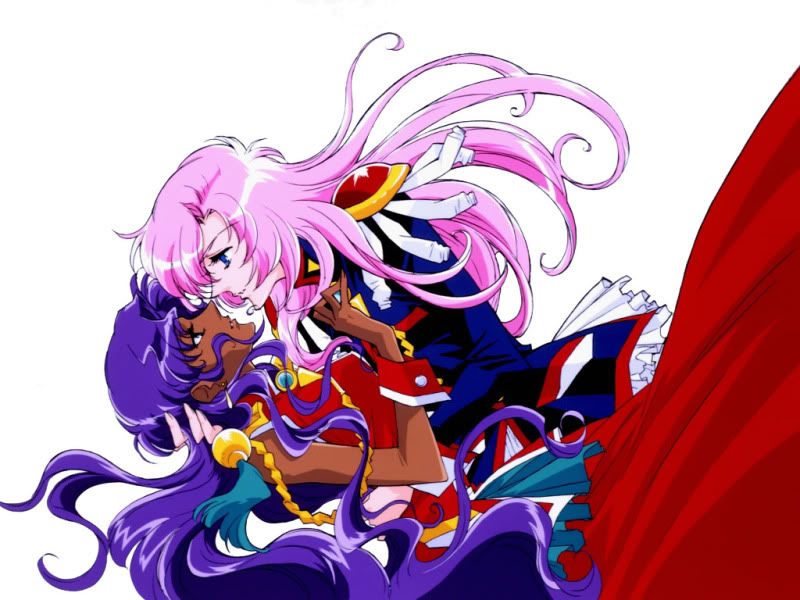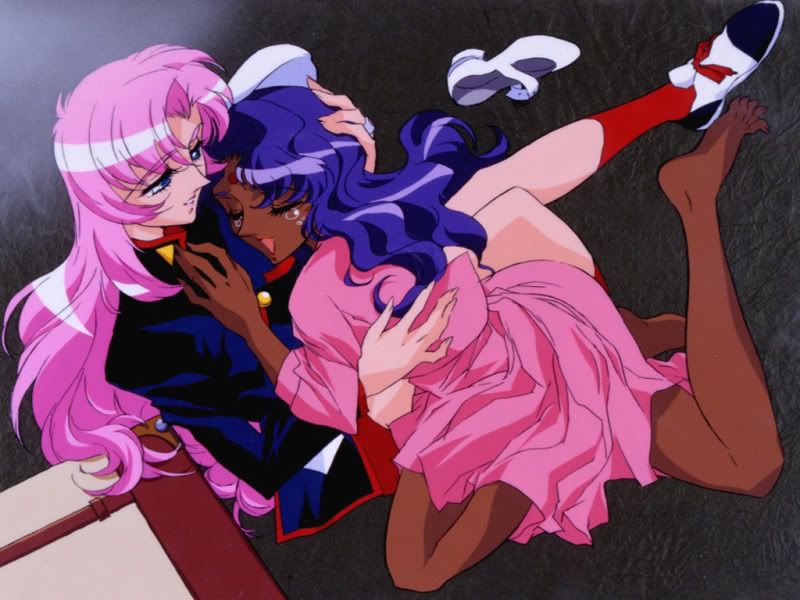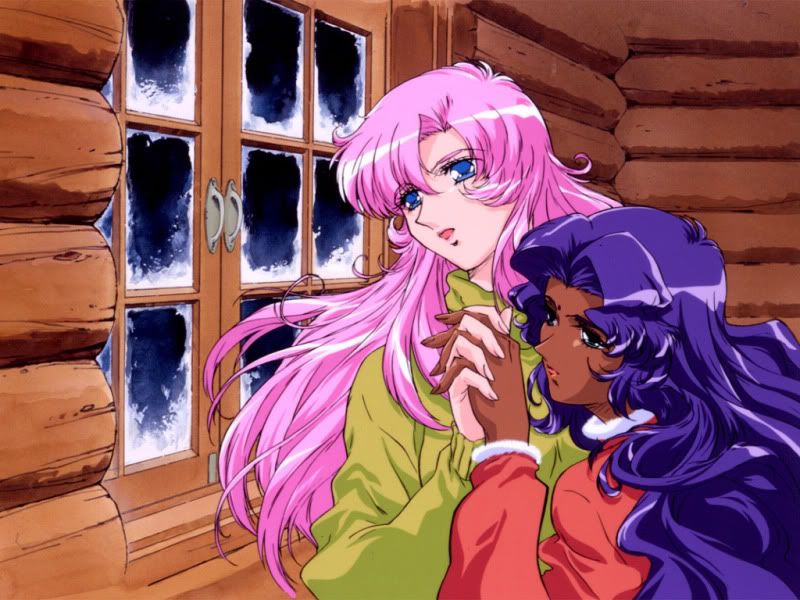 I like to imagine that the last to artworks are canon and that Anthy manages to find Utena again, and they stay together and live happily ever after.