Here we have a 5" Piccolo action figure.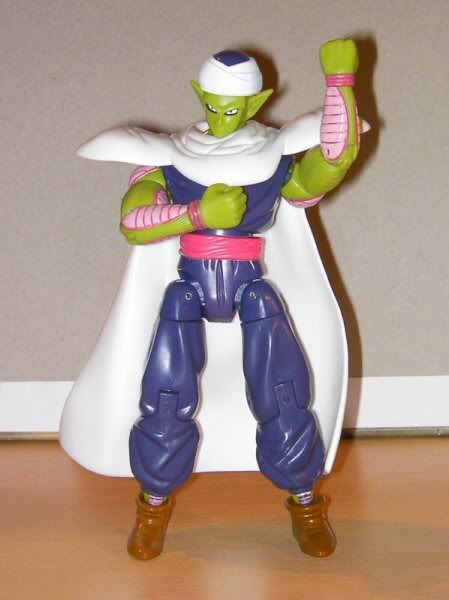 Considering I only paid about 7€ for this figure, it's actually quite nice. The sculpt it good and very close to the original design, except the face is a bit boring. It has joints in its neck, shoulders, elbows, wrists, waist, hips, knees and ankles. It stands up perfectly fine without you being worried about it falling over when posing it. The coloring is mostly nice and even, except the pink on his arms which looks blotchy.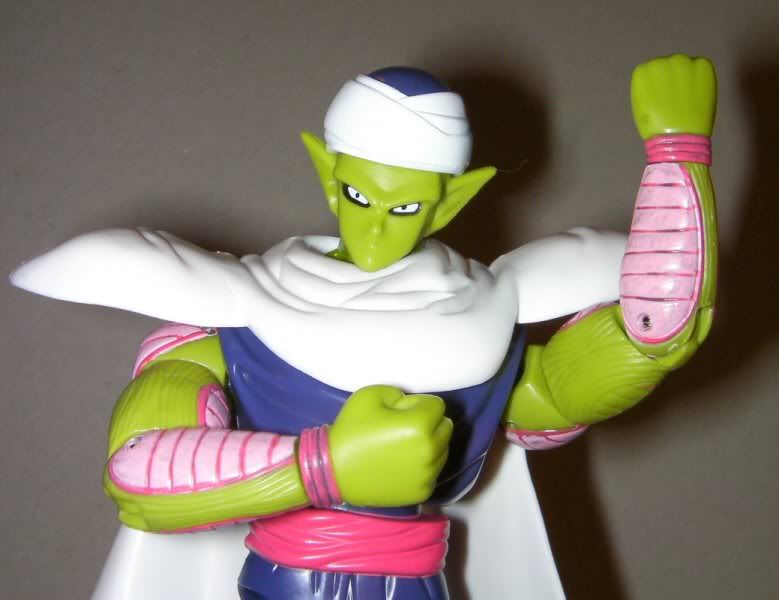 The figure also comes with extras. You can take off the cape (which is made from a nice soft rubber) and you get an extra head and three extra hands.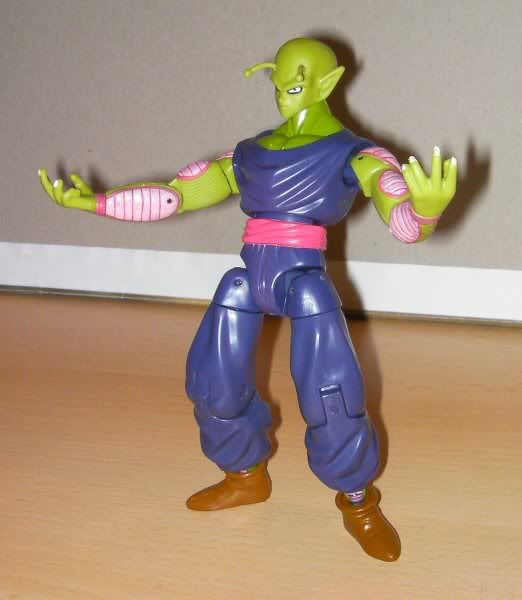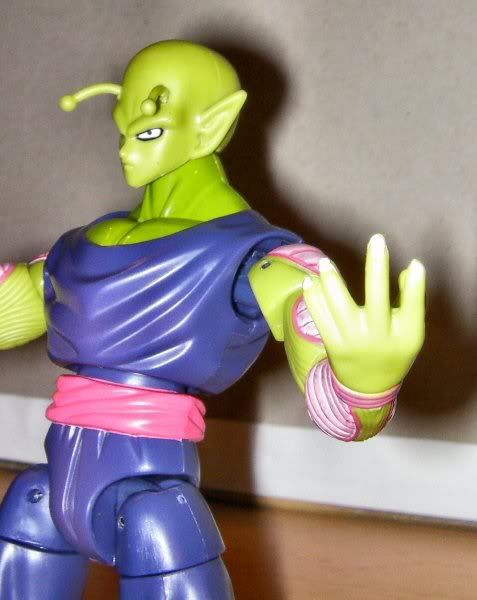 Apart from the two fists you get two open hands. Exchanging the head is easy, but exchanging the hands is kinda difficult.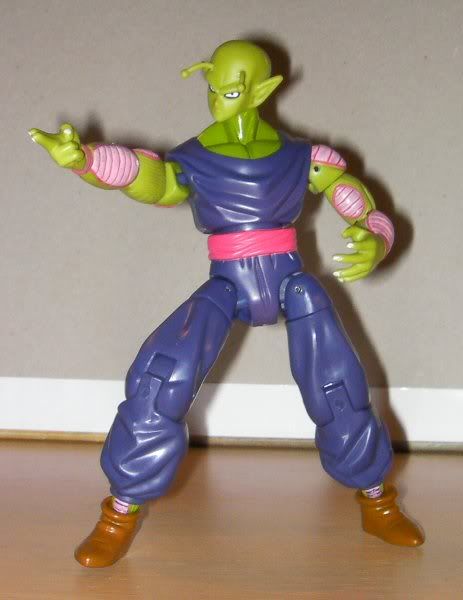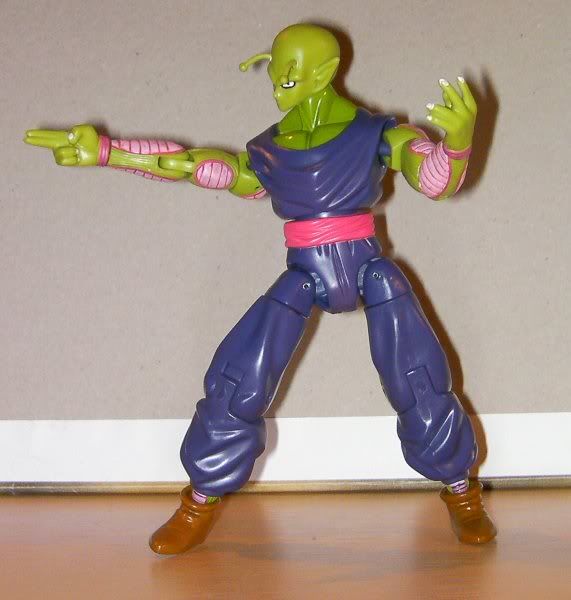 The last hand has Piccolo pointing with his index and middle finger so you can make him do his signature move, the Makankosappo (Demon Screw Attack) or "Special Beam Cannon".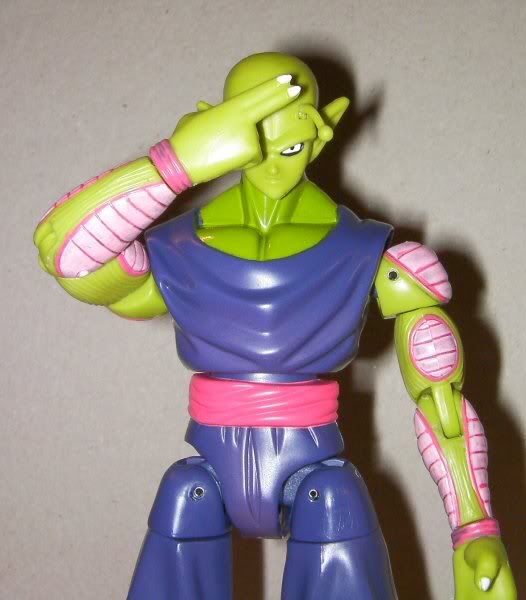 Sadly he isn't quite that posable, so making him do his concentrating thing doesn't work since he cannot move his arm close enough to his head. Also he can only move his head from left to right, despite it being on a ball joint, so he cannot look up and down.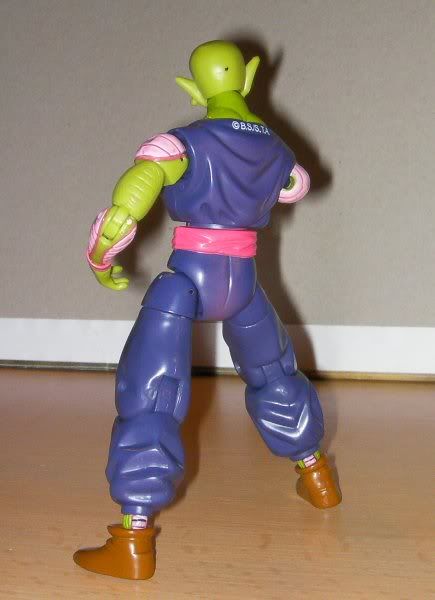 It would have also been nice if you couldn't see all the screw holes, especially the ones you can see from the front.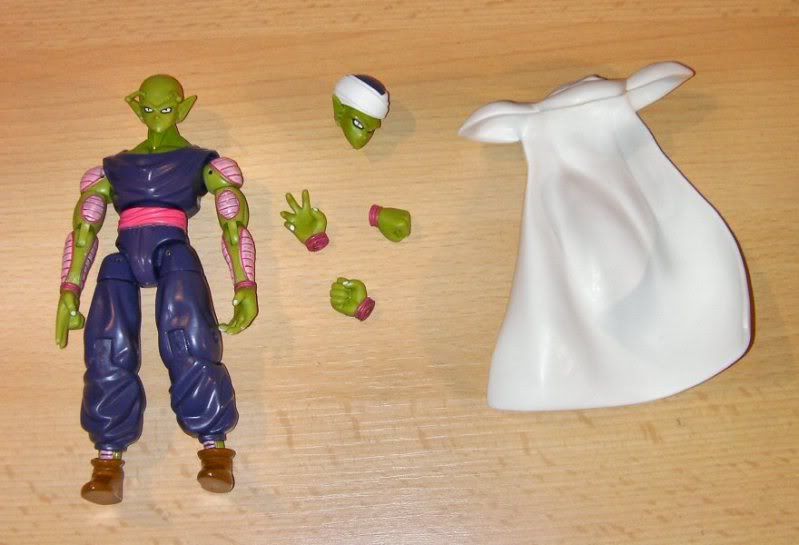 Again, here's everything you get with this figure:
1 body
2 heads
1 cape
5 hands

So let's compare the good and the bad.

Good:
cheap price
nicely posable
mostly good coloring
extra head and hands

Bad:
blotchy coloring on the arms
not quite as posable as I would have liked
visible screw holes
exchanging the hands isn't so easy

Al in all, if you can get it cheap, I would definitely recommend this figure.