As you might have noticed, I like Pinky Street figures. I also like CLAMP, so this Kobato Pinky Street was a must have for me. So here is my review of it.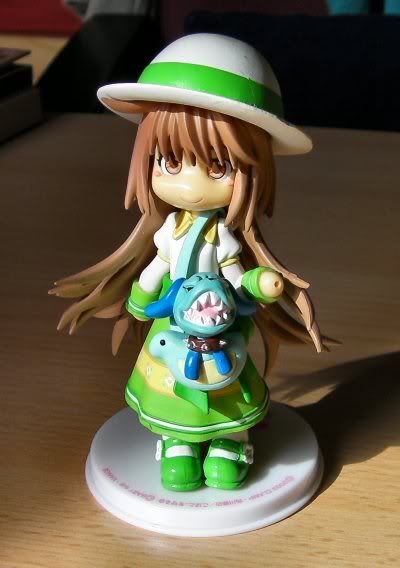 Here she is! As you can see, Kobato has more pronounced eyes and much more elaborate hair than other PS figures. She also comes with a stand, which is nice since some Pinkys tend to fall over easily. But most PS figures of licensed characters have a stand. Hers is white with pink writing on it. This is her first body which has a white blouse with a green skirt. She also has a Ioryogi in a bag.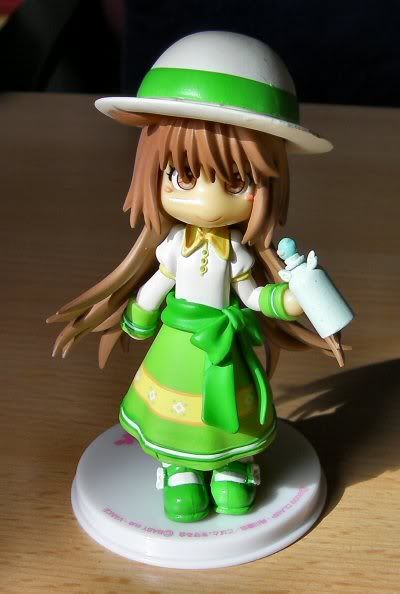 If you don't want Ioryogi with her, she also comes with an extra belt/scarf-thing so you only have her. And in her hand you can see her next extra, her little bottle she is supposed to fill.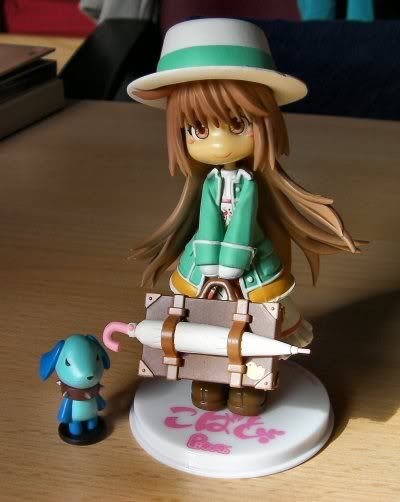 And here is her second body with a blue outfit. She also has a little suit case with an umbrella attached to it and a little separate Ioryogi figure. As you may have noticed the color of her hat has changed to fit her outfit. So you can take of her hat and finally find out what's underneath? No, sadly not. She simply comes with two caps for her hat, one with blue and one with green, the actual hat is part of her head sculpt.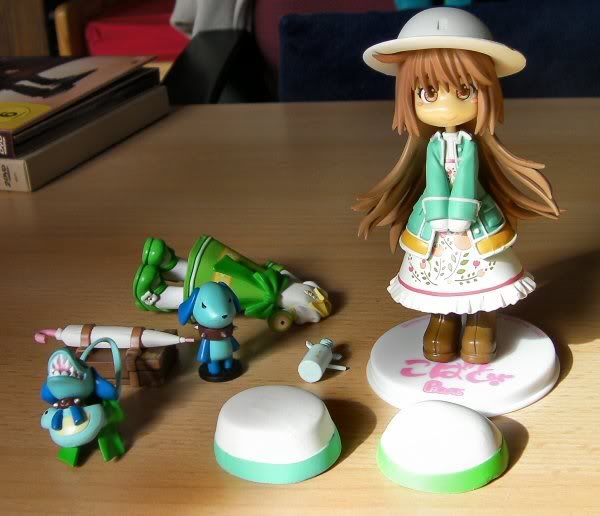 Overview of all the things she comes with:
1 head
2 bodies
2 hat caps
Ioryogi figure
Ioryogi in a bag
1 belt/scarf
1 suit case
1 bottle
1 stand

All in all you get quite a lot for your money when it comes to this figure. Let's hope Pinky Street will release more licensed figures.